Peanut Butter Buckeyes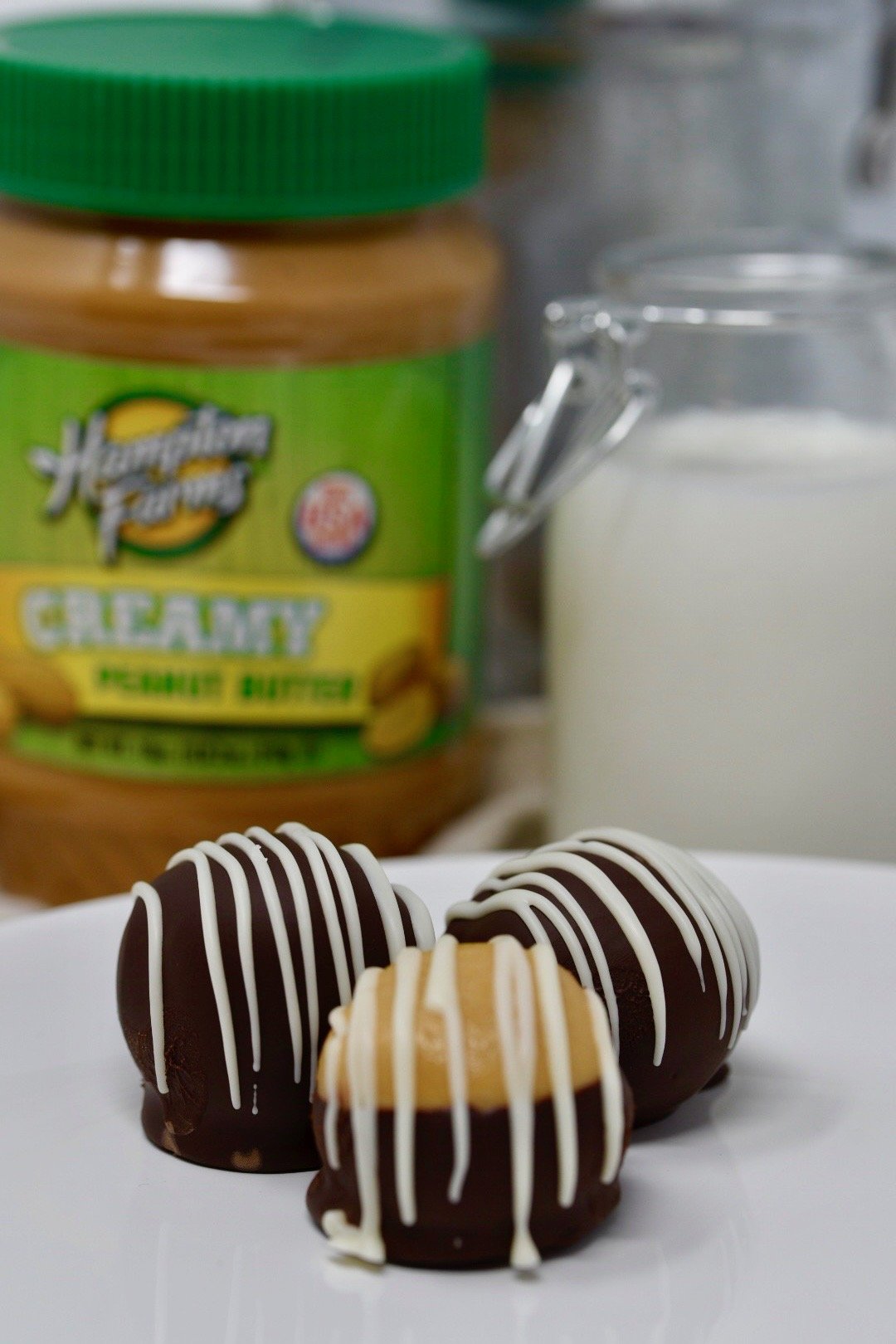 Ingredients:
1 1/2 cups creamy peanut butter
1/2 cup butter at room temperature
3 1/2 cups powdered sugar sifted
8 ounces chocolate chips
1 tablespoon vegetable oil
Instructions:
1. Place the peanut butter, butter, and powdered sugar in a large bowl. Mix until the
ingredients are incorporated, then knead with your hands until a smooth dough
forms.
2. Shape the dough into tablespoon-sized balls and place on a sheet pan that's
been lined with parchment paper.
3. Freeze until solid, about 1 hour.
4. In a double boiler, combine the chocolate chips and the vegetable oil. Melt
together, stirring frequently to avoid burning.
5. Dip each ball into the chocolate, turn to coat, or decorate however you choose!