Charcuterie Nut Board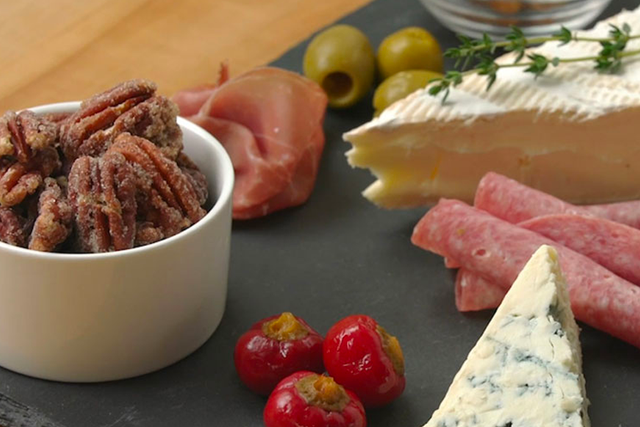 Ingredients:
Soft, semi-soft, firm and blue-veined cheeses
Honey Roasted Pecans
Sea Salt & Cracked Pepper Peanuts
Honey Chipotle Peanuts
Thinly sliced deli meats (like prosciutto, salami, pepperonis, etc.)
Olives
Peppadew peppers
Candied fruit
Truffle honey
Fresh herbs (like thyme or rosemary)
Instructions:
Place wedges and slices of cheese on your charcuterie board first.

Add nuts for texture.

Roll and stack meats, then add to the board.  

Brighten up the board with olives, peppadew peppers, candied fruit and honey.

Top off the board with fresh herbs.