Crock Pot Spicy Boiled Peanuts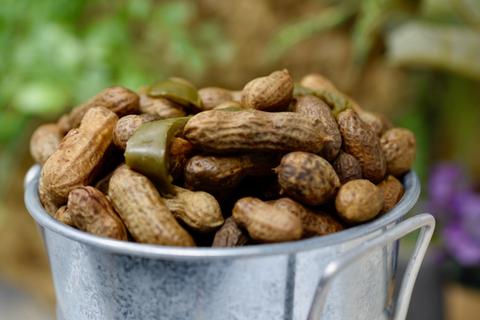 Ingredients:
2 pounds Hampton Farms Valencia Peanuts
3 jalapenos, sliced
½ cup kosher salt
2 tbsp red pepper flakes
2 tablespoon cajun seasoning
1 tablespoon garlic powder
10 cups water
Instructions:
1. Place peanuts in a 6-quart crock pot.
2. Add jalapenos, salt, red pepper flakes, cajun seasoning, and garlic powder.
3. Add in the water.
4. Cover and cook on LOW for 22-24 hours. Drain and serve warm or cold.