Mixed Nut Butter Chocolate Chunk Cookies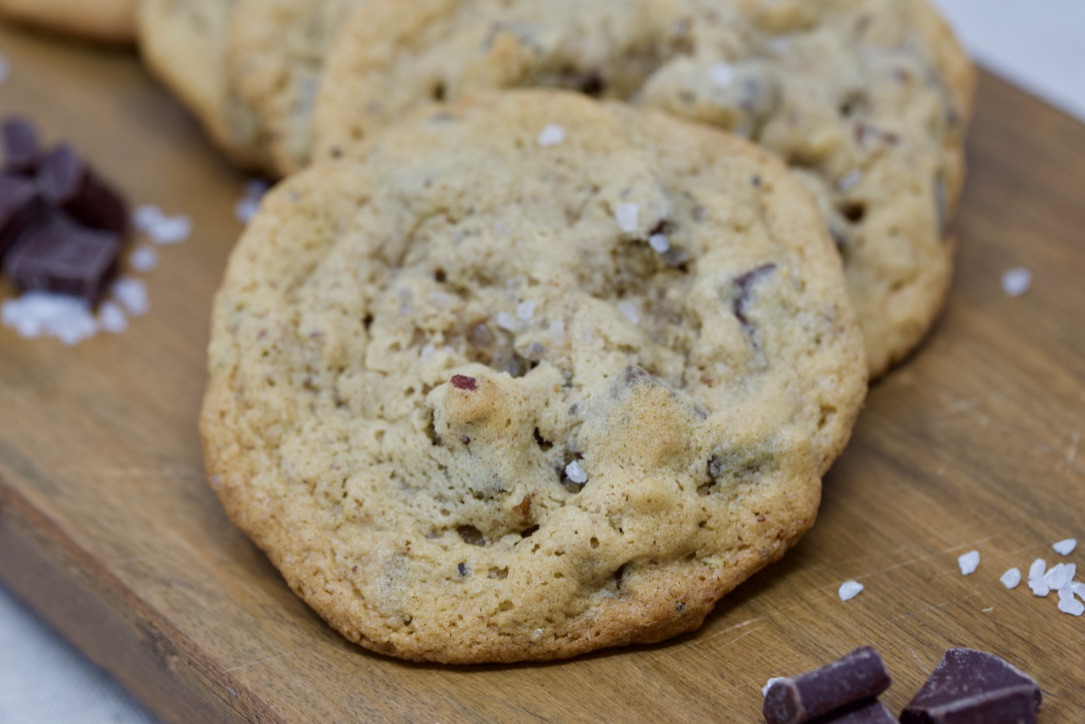 Ingredients:
1 cup plus 2 Tablespoons Flour
¾ teaspoon Baking Soda
½ teaspoon Kosher Salt
1 stick Unsalted Butter, softened to room temperature
½ cup Hampton Farms Mixed Nut Butter, well stirred
½ cup Sugar
½ cup Light Brown Sugar, packed
1 teaspoon Vanilla
1 Large Egg, room temperature
1 Large Egg Yolk, room temperature
2 cups Semisweet Chocolate Chunks
⅔ cup Pecans, chopped
Instructions:
In a medium mixing bowl, combine the flour, baking soda and salt. Whisk together and set aside.
In a bowl of a stand mixer, combine the butter, nut butter and both sugars until creamy. Beat in the vanilla. Scrape the sides of the bowl.
Add in the egg and egg yolk. Beat on medium speed until the eggs are blended in.
Add in the flour mixture gradually, until incorporated.
Stir in the chocolate chunks and nuts until just combined.
Portion the dough onto a prepared cookie sheet lined with parchment paper. Using a cookie scoop or tablespoon, portion into 24 evenly sized cookie balls. Place on the tray and refrigerate 30 minutes.
Preheat your oven to 350 degrees F. Arrange the dough portions 2 inches apart on your prepared baking sheet.
Bake 1 sheet pan at a time on the center rack for 12-14 minutes or until the cookies appear brown around the edges.
Transfer to a wire rack to cool completely.