Mixed Nut Butter Snack Mix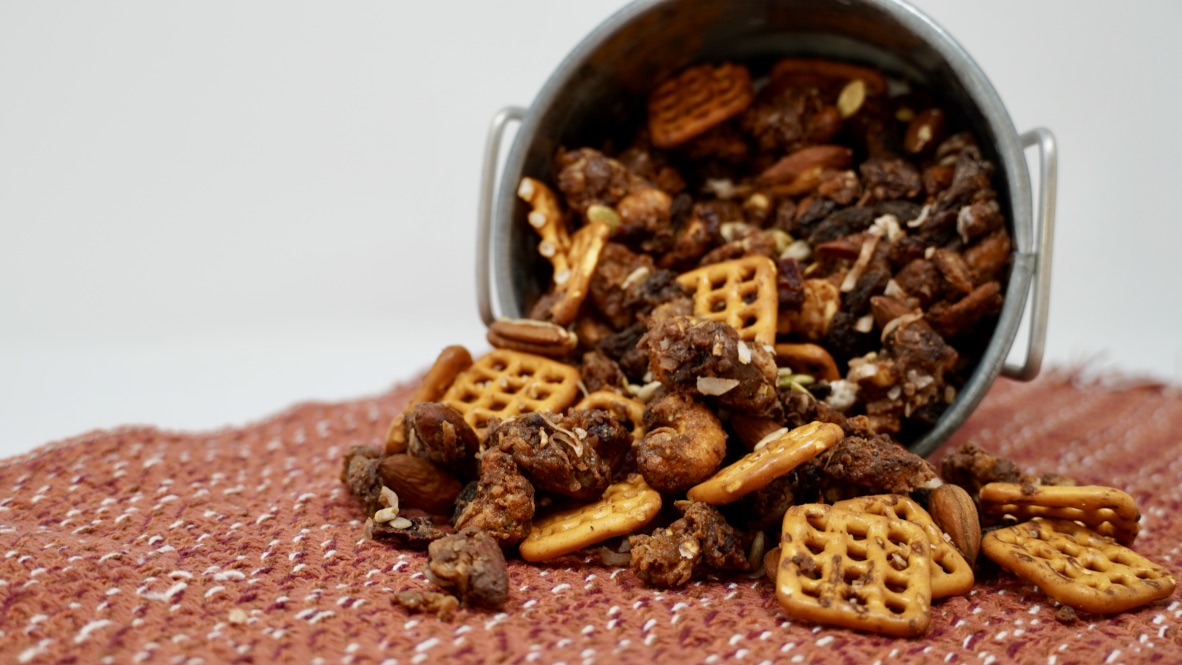 Ingredients:
2 Tablespoons Hampton Farms Mixed Nut Butter, thoroughly stirred
2 Tablespoons Pure Maple Syrup
1 teaspoon Coconut Oil, melted
1 teaspoon Ground Cinnamon
Pinch of Ground Nutmeg
Pinch of Kosher Salt
¾  cup Hampton Farms Honey Maple Peanuts
¾ cup Hampton Farms Honey Maple Cashews
½ cup Coconut Flakes
¼ cup Mixed Seeds (flaxseeds, sesame seeds, pumpkin seeds, sunflower seeds)
Add-ins:
¼ cup Dried Cranberries
½ cup Pretzels
¼ cup Dark Chocolate Chips
Instructions:
Preheat your oven to 350 degrees F. Line a baking sheet with parchment paper.
In a medium bowl, stir together the mixed nut butter, maple syrup, coconut oil, cinnamon, nutmeg and salt.
Add the mixed nuts, coconut flakes and mixed seeds to the wet ingredients. Stir well to combine. Make sure everything is coated.
Spread the mixture out onto the lined baking sheet, spreading it out flat.
Bake for 15 minutes until golden brown. Leave to cool on a baking sheet.
Once cool, add to a large mixing bowl and toss with any of the additional ingredients.