Roasted Broccoli with Peanuts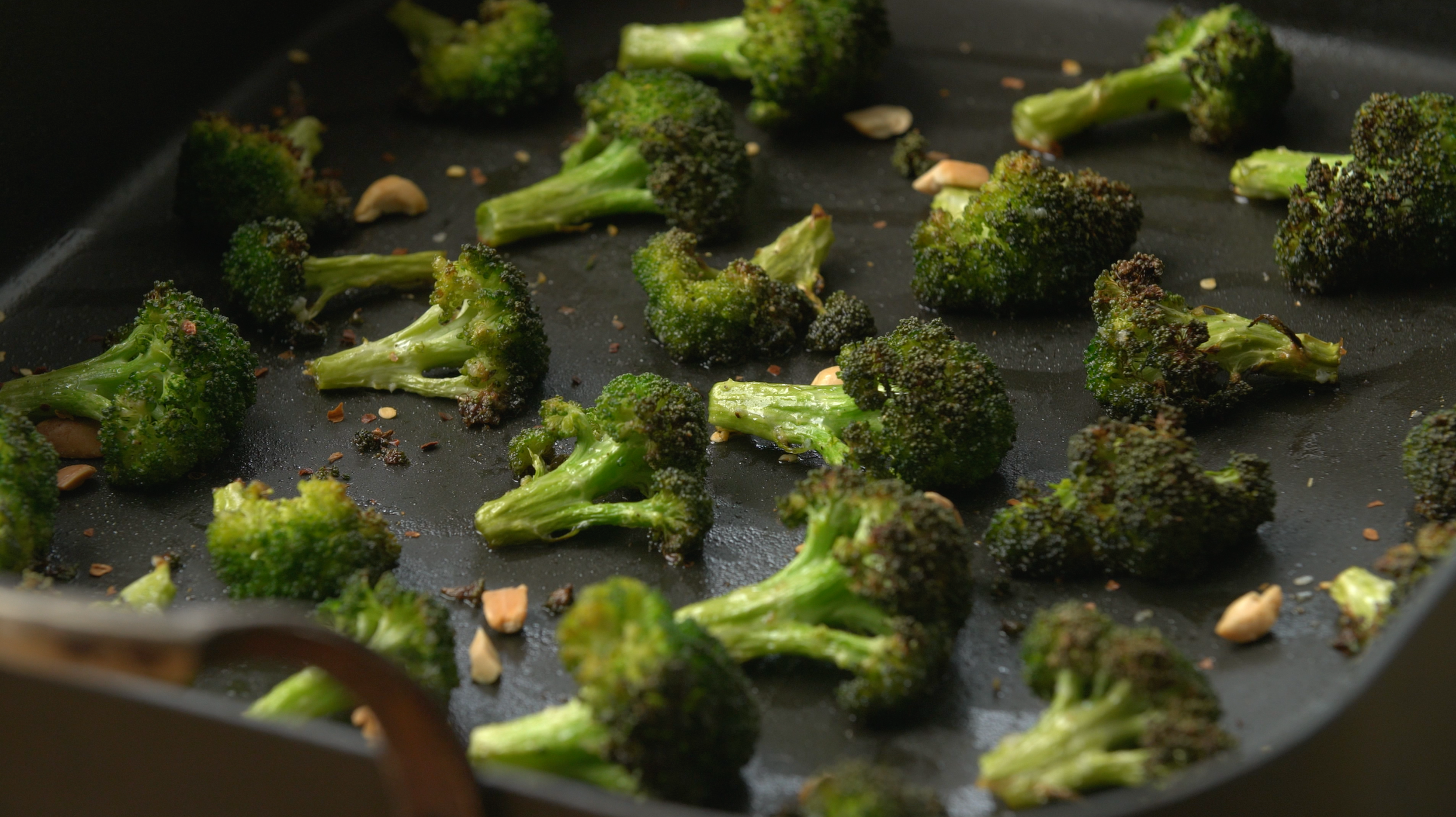 Ingredients:
2 heads of broccoli cut into florets
Olive oil to coat
Kosher salt
Fresh cracked pepper
1 tbsp garlic powder
1 tbsp red pepper flakes
½ cup chopped peanuts
Instructions:
Preheat oven to 375 F.
Chop broccoli into evenly sized pieces and place in roaster pan.
Coat broccoli with olive oil and stir.
Add salt, pepper and garlic powder then stir.
Layer broccoli flat on the pan.
Bake for 25 minutes or until florets are slightly brown.
Remove from oven and sprinkle with red pepper flakes and chopped nuts.