Peanut Butter Protein Smoothie Bowl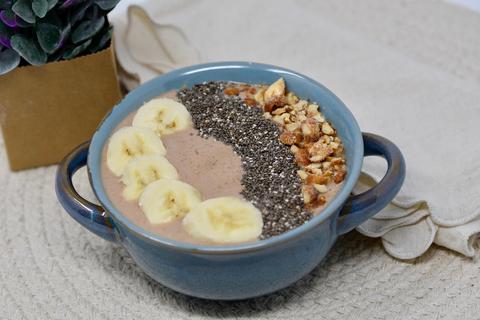 Ingredients:
4-6 large ice cubes
1 tablespoon cocoa powder
1 tablespoon Hampton Farms Creamy Peanut Butter
1 banana, divided
½ cup Silk Protein Nut Milk
Toppings: chia seeds, hemp seeds, strawberries, banana slices, nuts
Instructions:
1. In a blender, combine the ice cubes, cocoa powder, peanut butter, ½ banana,
and the milk.
2. Blend until smooth, then pour into a bowl.
3. Top with optional toppings and other half of the banana.