Vegan Peanut Butter and Pumpkin Soup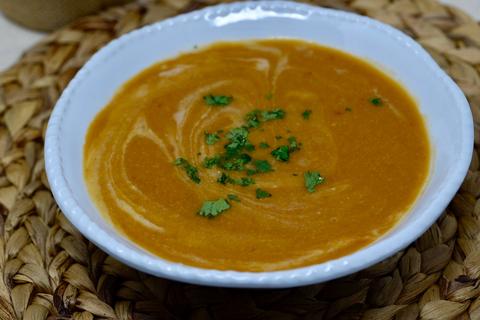 Ingredients:
2 tablespoon Thai Red Curry Paste
4 cups vegetable broth
3 ½ cups pumpkin puree
¼ cup Hampton Farms Creamy Peanut Butter
1 cup coconut milk
2 tablespoon soy sauce
2 tablespoon agave or maple syrup
2 tablespoon sriracha
Instructions:
1. Heat a big pot over medium-high heat. Add the thai red curry paste, stir until hot.
2. Add the remaining ingredients and whisk to combine.
3. Cook until it is thoroughly heated.
4. Garnish with a lime wedge, cilantro, coconut milk, or additional sriracha.