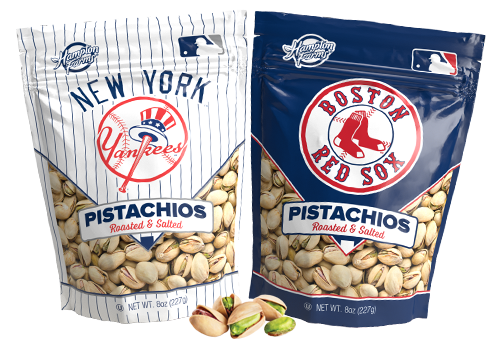 Major League Baseball Pistachios
We all know in-shell peanuts and baseball are our bread and butter. But this summer we decided to change up the tradition with some delicious in-shell pistachios! Could pistachios and baseball be another dynamic duo for the ages?! We hope so! Grab a bag of MLB pistachios, show your team pride and enjoy the delicious flavor and crunch of fresh-roasted pistachios!
In-Shell Pistachios in 8oz pouches.
Select Teams Available: Red Sox, Yankees, Dodgers, Cardinals,
Braves, Astros, Cubs and SF Giants.
Find these select MLB licensed pistachios in the produce section of a grocery store near you!